The Best Teacher Ever Collection
Woolzies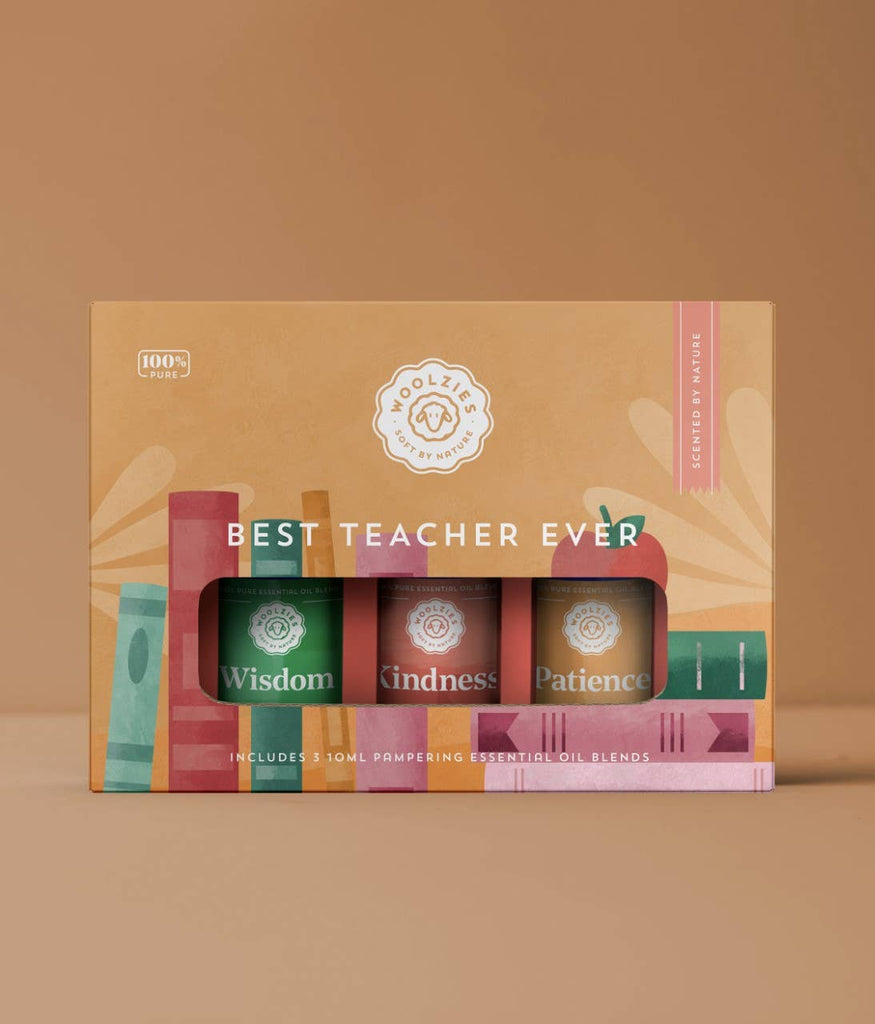 Woolzies Best Teacher Ever Essential Oil Collection contains three oil blends that have been specifically curated for the awesome teachers out there. These blends will ground you and fill your whole being with serenity.
WISDOM Contains: Neroli, Frankincense, Orange & Patchouli Oils
KINDNESS Contains: Peppermint, Lemon, Lime, Jasmine & Spearmint Oils
PATIENCE Contains: Lavender, Geranium, Bergamot, Palmrosa, Rose & Patchouli Oils These natural blends can be inhaled, diffused, and applied topically.