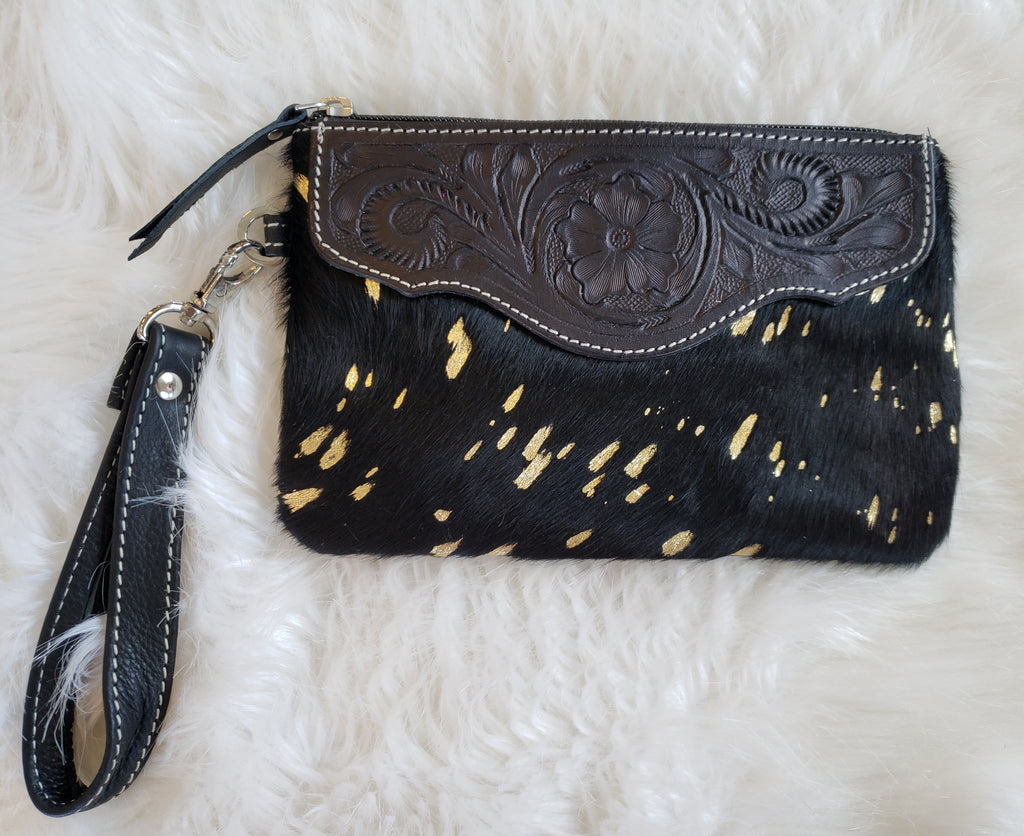 Hair on Cowhide Wristlet Clutch Purse Wallet Handbag Leather Lined Leather back

This wristlet purse features
• cowhide on the front with beautiful hand tooled leather design and leather on the back.
• secure zip closure with a stylish tassel pull
• comes with a removable leather wristlet strap
• inside is cloth lined with a zipper to lock in coins or small items.
• 3 credit card slots.
• wristlet can either be carried on its own or can be tossed inside larger bags.

Measures: 7.5" wide X 5" deep X .25" thick


Please note that this is real cowhide and leather and there can be small defects.