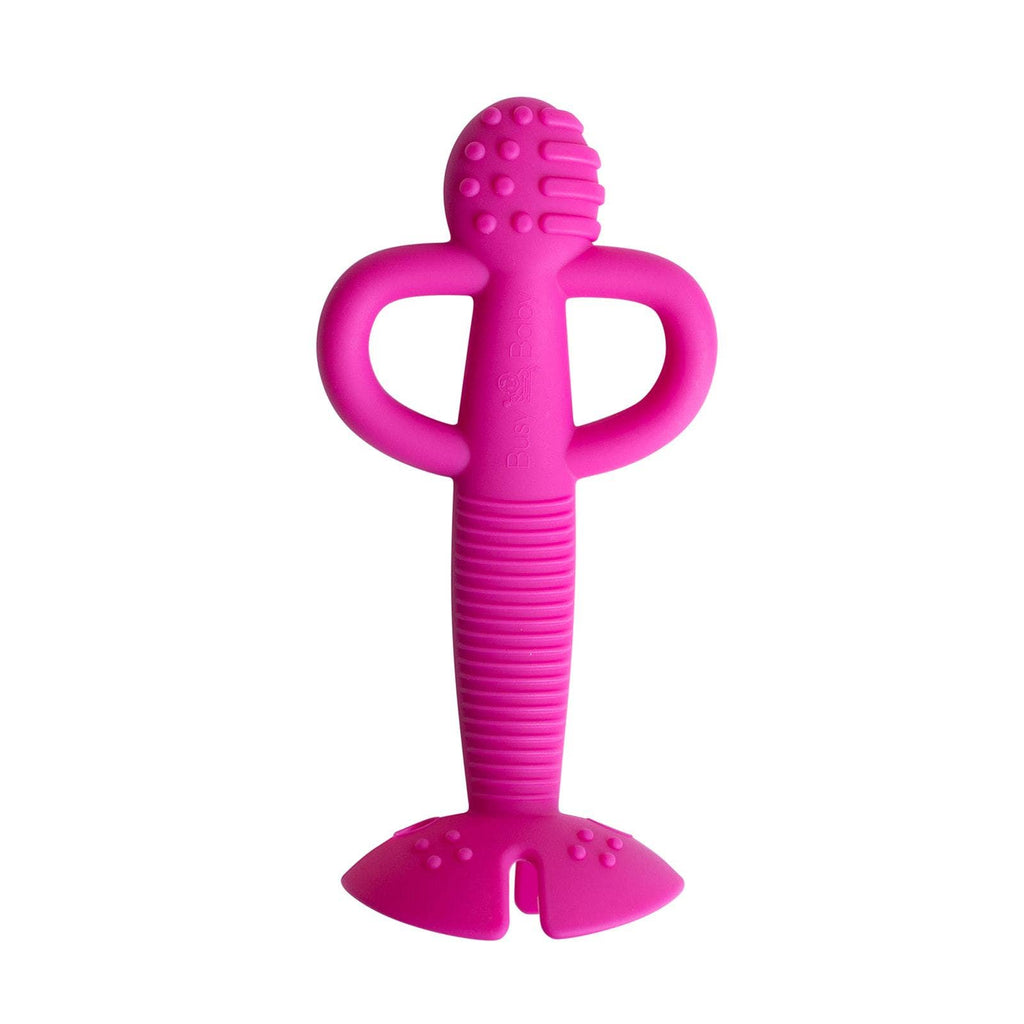 The NEW Busy Baby 2-in-1 Teether and Training Spoon eases baby's teething needs and aids in self-feeding. 

The Busy Baby Tether-ball fits right into the end of the spoon to easily hook it up to the mat! 
This training spoon delivers the soothing function of a traditional teether but also serves to help your child develop the skills of self-feeding. 
Utilizing functional silicone grips on the handle helps baby hold and maneuver the spoon, while the grips on the spoon head hold just enough food on the spoon for baby to master self-feeding.
We know that teething and feeding can be difficult, so to ensure your baby's safety, we have engineered extended arms on the spoon to help prevent your child from choking.